Building a sustainable future together
Thank you for supporting our soulfull dream! In doing so you are making a conscious choice to invest in the sustainable future of our Children and Planet. Soulfull Tribe are committed to supporting a number of non-profit organisations and charities aligned with our vision.
---
Soulfull Tribe are a proud member of 1% FOR THE PLANET
1% For the Planet is a global network of businesses, non-profit partners and individuals working together for a healthier planet.
Through this movement, Soulfull Tribe has pledged to donate 1% of our annual sales to a number of charities very close to our heart.
Sustainable living is a necessity for the future of our children and Planet
---
AUSTRALIAN MARINE CONSERVATION SOCIETY INC (AMCS)
Australian Marine Conservation Society's mission is to be guardians of Australia's oceans and a voice for their marine life. We strive to inform, inspire and empower, encouraging action for and stewardship over our seas, for their own sake and that of future generations. The AMCS is Australia's only national charity dedicated exclusively to protecting ocean wildlife and their homes.
AMCS works on the big issues concerning the sea. Our key focus is to create marine sanctuaries, make our fisheries sustainable and protect and recover our threatened ocean wildlife, such as our dolphins, sharks and whales. We also work to tackle the biggest threat to our Great Barrier Reef, which is global ocean warming. Through our Fight for our Reef campaign we are working to ensure that Australia takes urgent and rapid action to move from dirty polluting coal to clean renewable energy.
If we can keep our oceans in their healthiest and most natural state, without pressures from overfishing and pollution, they will be better able to cope with global ocean warming. As part of this focus, we work to improve water quality and reduce pollution and marine debris, which entangles, chokes and smothers our marine life and habitats.
---
WWF's mission is to stop the degradation of the planet's natural environment and to build a future in which humans live in harmony with nature. For a long time now WWF has realised that our planet's species, people, habitats, governments and global markets are directly, and often delicately, interconnected. The web of relationships is complex. If we are to conserve nature and reduce threats to life on Earth, then we're going to have to work together. 
WWF's global network is a powerful force for change. This formidable team is influencing decision-making and behaviour at the highest and most personal levels in the interests of conservation.
Our world is changing rapidly. Our planet and humanity are at a critical crossroads. Biodiversity loss is accelerating, our global ecological footprint is growing, the climate crisis is impacting on people and places like never before, and wealth inequality is rising. The momentum for change is growing. WWF's vision of a world where humans live and prosper with nature is increasingly one shared by people around the world. And while one person or group may be unable to take on the Earth's conservation challenges singlehandedly, together we can.
It's a big task and not one we can tackle alone. But together we can.
---

Seeking to create a humane and sustainable world for all animals, including people. Through education, advocacy and empowerment, particularly in developing countries worldwide, we seek to forge a lasting and comprehensive change in human consciousness and behaviour; to relieve animal suffering; to prevent animal cruelty, abuse, neglect, and exploitation; and to protect wild animals and their environments.
---
Seed is Australia's first Indigenous youth-led climate network. Our mission is to build a movement of Aboriginal and Torres Strait Islander young people for climate justice by educating, inspiring and empowering our national grassroots network of volunteers to protect our country, culture and communities from the causes and impacts of climate change. Our vision is for a just and sustainable future for all people, with strong and resilient communities powered by renewable energy. Seed is a branch of the Australian Youth Climate Coalition run by and for Aboriginal and Torres Strait Islander people.
---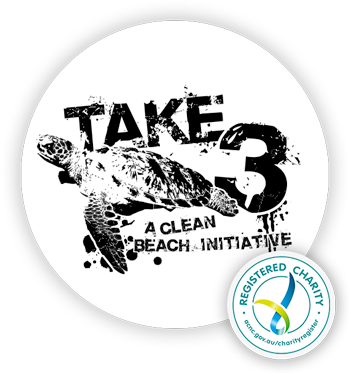 Take 3 has evolved from a grassroots project on the Central Coast of NSW, Australia, to become a global leader in protecting our oceans from the scourge of plastic. We understand that without a healthy ocean there is no healthy 'us'. Take 3 is a leading authority on the issue of plastic pollution and waste reduction in Australia and the world. Take 3 deliver education programs to a range of key demographics that focus on simple actions to reduce sources of waste and plastic pollution.
Our message is simple – Take 3 pieces of rubbish away with you whenever you leave the beach, waterway or anywhere in the great outdoors and you've made a difference. Our plans are clear and our goals are bold. We want to educate 300,000 students, remove 3,000,000 pieces of rubbish from the environment and empower 30 communities to reduce waste and pollution in the next 3 years.
---